Trusted by 1,00,000+ Customers
Regular price
Sale price
Rs. 145.00
Unit price
per
Sale
Sold out
Purifies skin | Control Acne & Pimple
All products delivered within 4-6 days.

LabTested

Cash on Delivery

Free Shipping

Made in India
View full details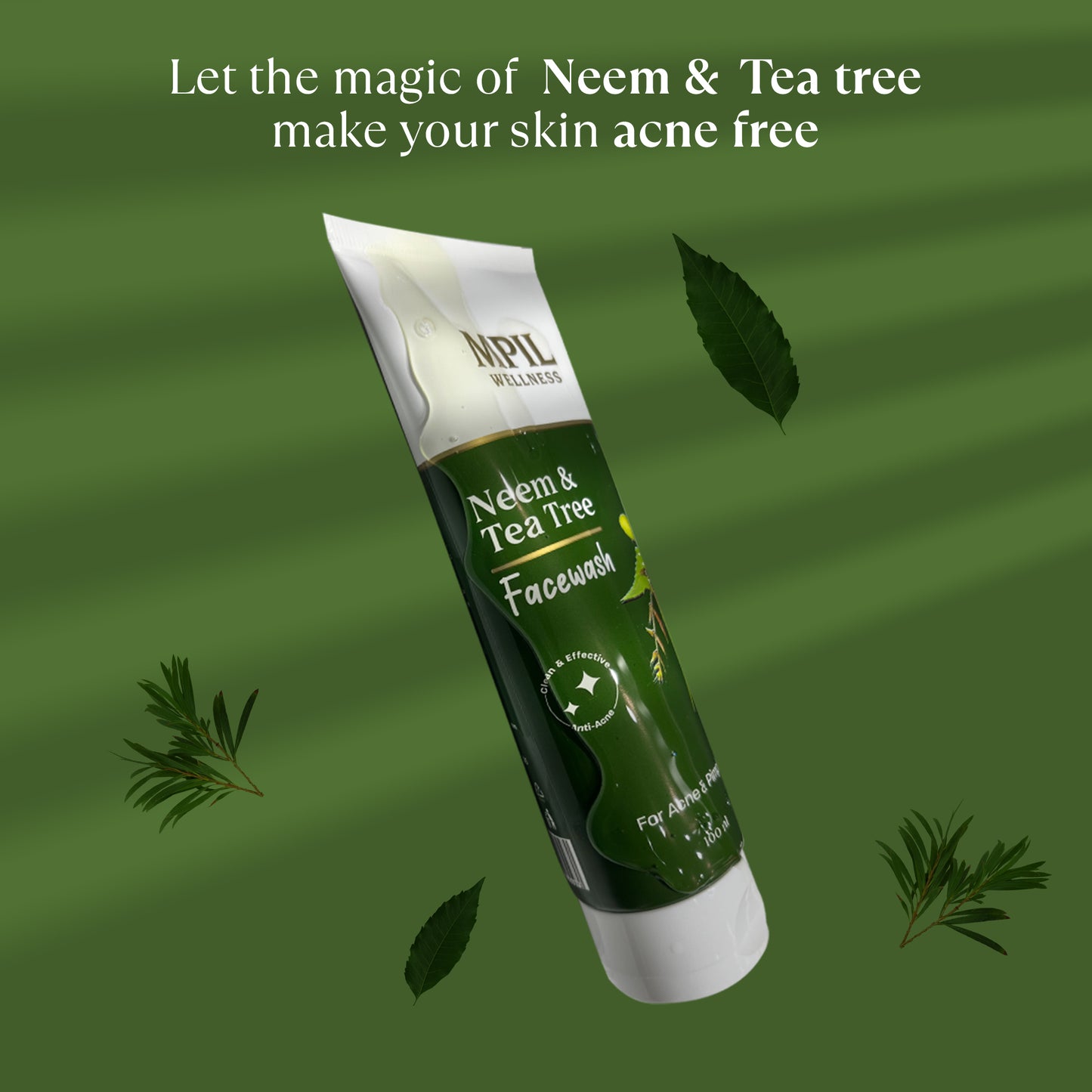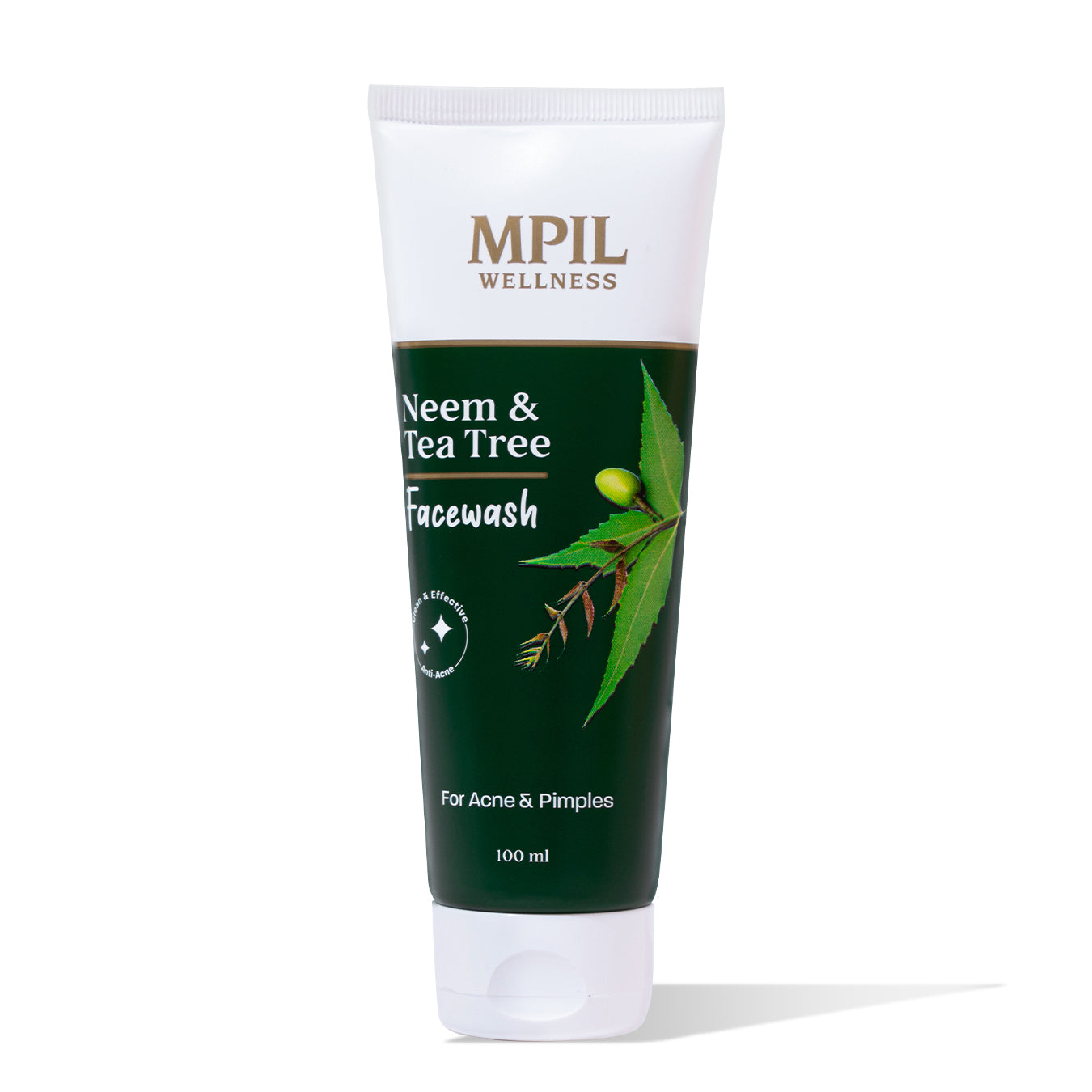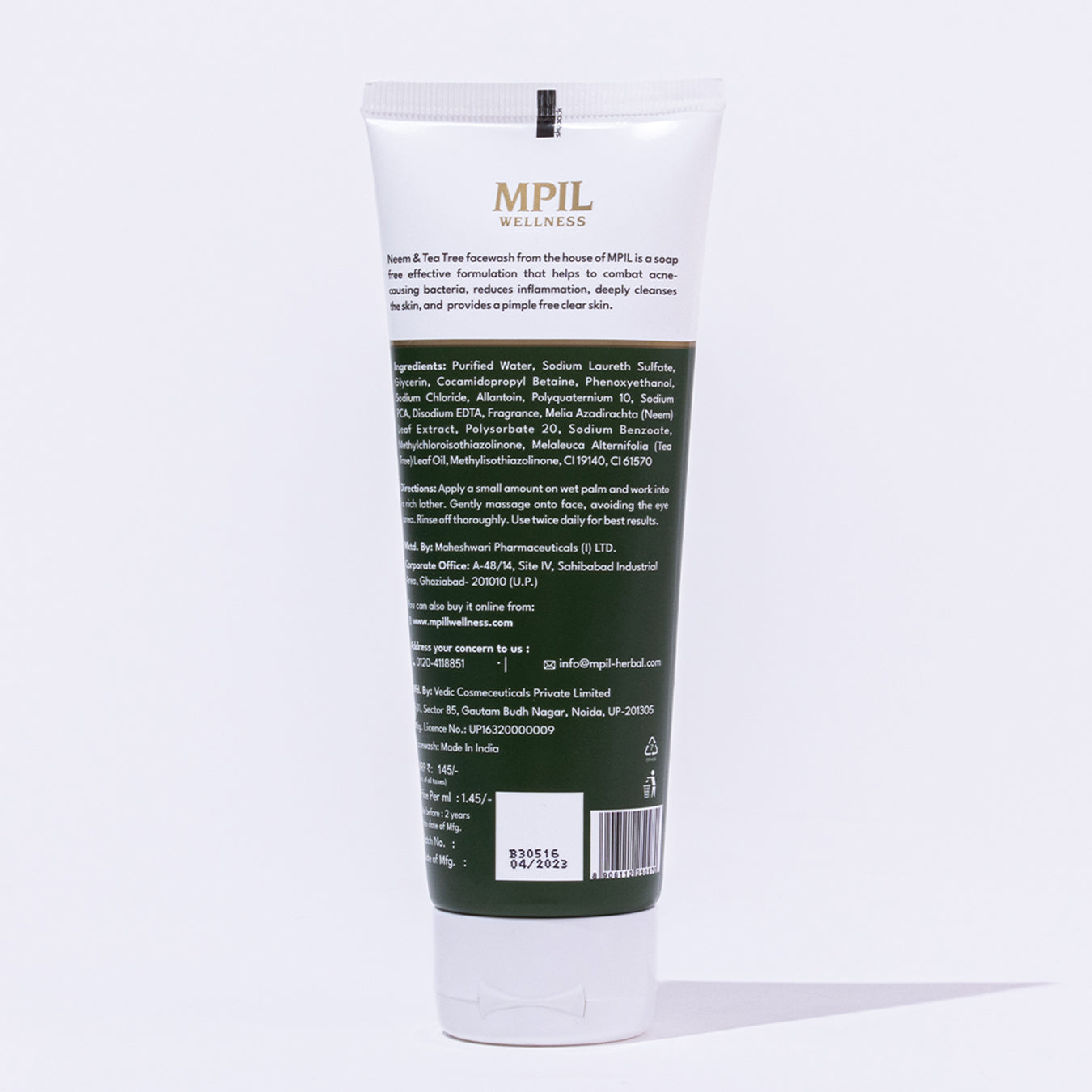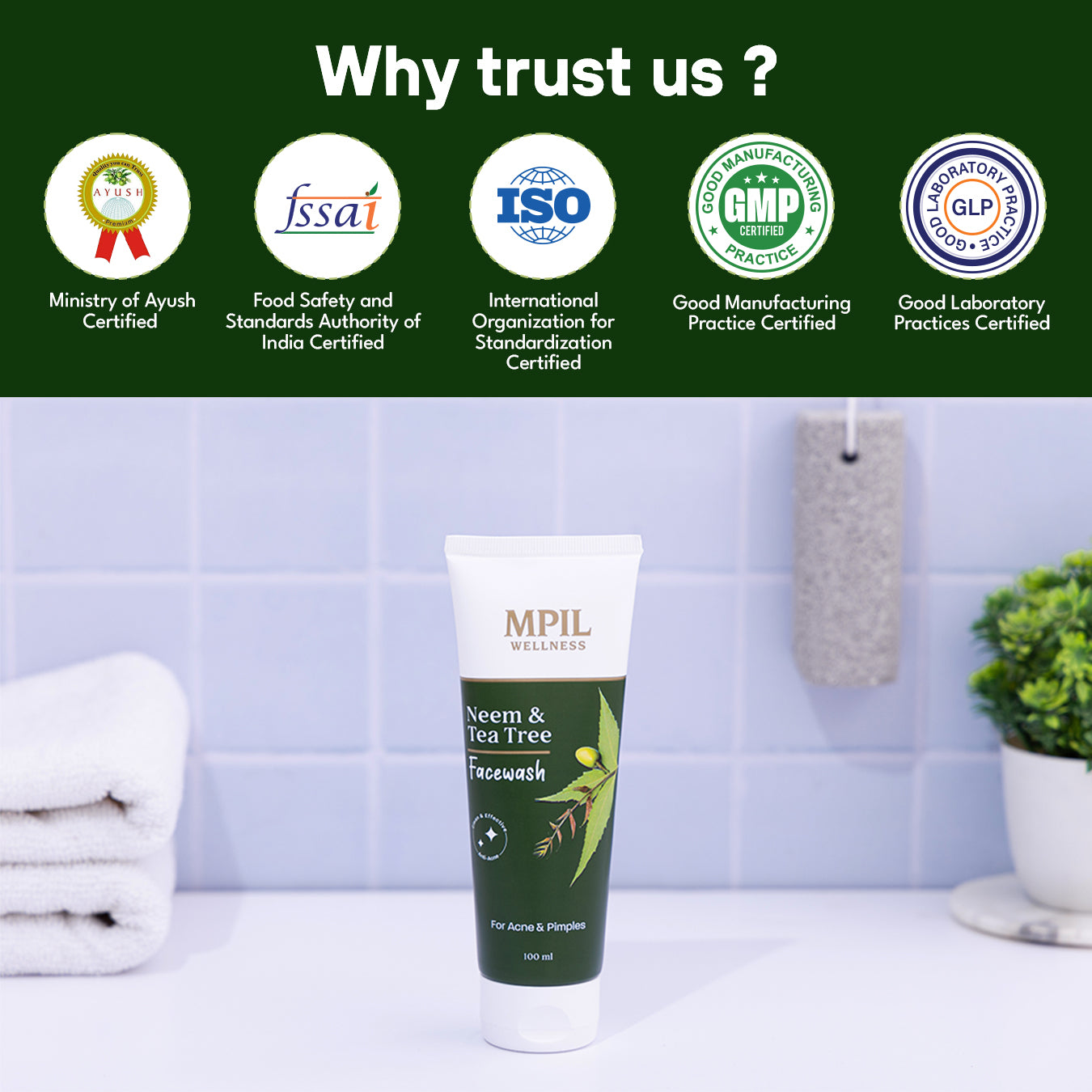 Description
Description
MPIL Neem and Tea Tree face wash are remarkable saviour for acne-prone skin, offering numerous benefits. They combat bacteria, shield against breakouts, and balance sebum production. With renowned antiseptic qualities, they achieve flawless skin by combating impurities. Tea Tree, the ultimate acne-fighting ingredient, brings antibacterial and anti-inflammatory properties to soothe the skin. Enriched with powerful antifungal and antibacterial properties, Neem works wonders. Infused with active salicylates, this facewash gently eliminate excess oils, unclog pores, and fight acne. Suitable for both men and women, It ensure clear, nourished, and radiant skin.
Anti-acne properties : Both Neem and Tea Tree have strong antibacterial properties, making them effective in treating acne. 
Deep cleansing : Neem and Tea Tree Facewash are excellent at deep cleansing the skin. They remove excess oil, dirt, and impurities from the pores, which helps to prevent clogged pores and reduces the chances of developing blackheads and whiteheads.
Soothing and calming : It has soothing properties that help calm irritated and inflamed skin. 
Natural astringent : Having astringent properties, which help tighten the skin and minimise the appearance of pores. 
Antioxidant protection : Both Neem and Tea Tree contain antioxidants that help protect the skin from damage caused by free radicals. This Neem and Tea Tree Facewash can provide antioxidant support to maintain youthful-looking skin.
Balancing oil production : If you have oily or combination skin, Neem and Tea Tree Facewash can help regulate oil production. It controls excess sebum production without stripping the skin of its natural oils, resulting in a more balanced complexion.
Why Trust us?




FAQs
What are the benefits of MPIL tea tree face wash for pimples?
MPIL Tea Tree Face Wash for pimples comes with amazing benefits from skin-purifying ingredients like Neem and Tea Tree Oil. Acne and pimples face wash helps in controlling pimple breakouts, removing excess oil from the facial skin, and has amazing antibacterial properties that help in keeping your skin happy, healthy, and supple.
MPIL tea tree face wash is good for oily skin?
MPIL Tea Tree Face Wash is best to use on oily skin. It helps drive out excess oil, pollutants, and dirt particles from the skin cells and helps you have a glowing and radiant appearance. It does not contain any harmful chemicals or toxins, and is thus safe for regular use too."
Long Will It Take For The Best Face Wash for Pimples To Show Results?
As the tea tree face wash for acne is made of natural ingredients; hence, it will depend on your problem area. However, visible results should be seen within 8 weeks of regular use.
Can We Use Tea Tree Face Wash Daily?
MPIL Tea Tree Face Wash contains natural ingredients, free of any harmful chemicals, and dermatologically tested. This Mpil face wash acne and pimple is recommended to use Tea Tree face wash twice a day to prevent acne by removing skin's impurities.
Does MPIL face wash remove blackheads?
Is MPIL face wash good for acne?