Joint care(Helps in joint pain , arthritis and otherrelated symptoms )
Regular price
Rs. 240.00
Sale price
Rs. 305.00
Unit price
per
Sale
Sold out
View full details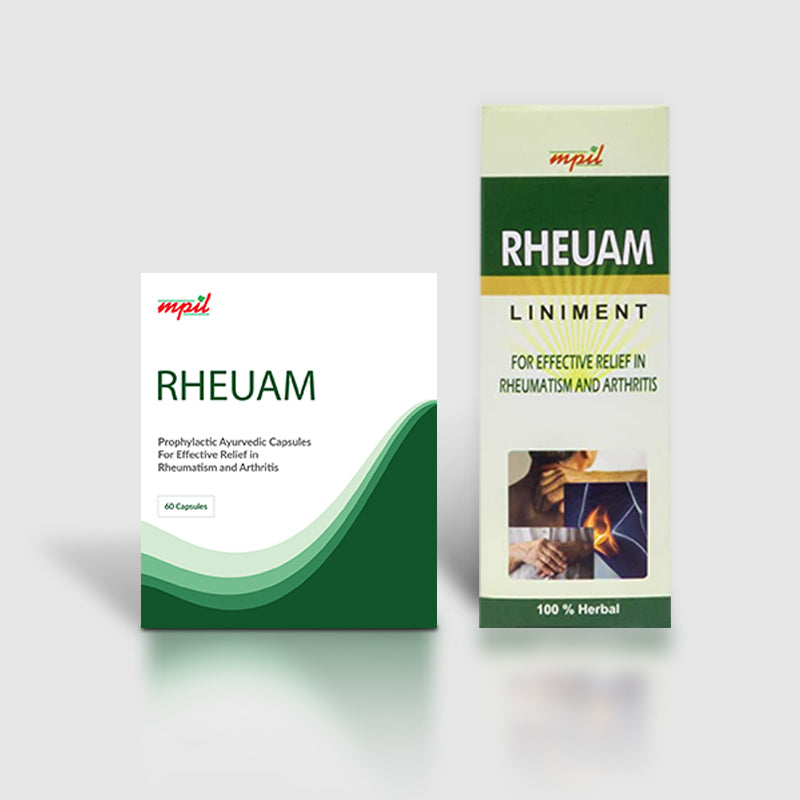 Month Wise Detailed Programme
Month 1
In the first month of the dosage, the body will start experiencing changes such as the slight relief in swelling , redness , and little increase in range of motion.
Month 2
In the second month of the dosage, pain in the joints started to decrease , numbness is treated ,tingling or muscle weakness is improved , flexibility is started to regain
Month 3
In the third month of the dosage, stiffness is corrected , inflammation in the joint is treated.
Key Benefits
Quickly relieves pain & inflammation in the joints
Effectively reduce swelling & tenderness
Treat rheumatoid arthritis , sprains , spondylitis
Increase tissue oxidation in the joints & helps in regulates the easy movement of joints.
FAQ
Is it safe to use?

Livam DS is a Ministry of Ayush certified product,  100% herbal and doesn't have any therapeutic side effects that have been reported yet.
How long does it take to permanently wash out the pain?

Regardless of how long you've been suffering from your pains, you need to consume Mpil's Ayurvedic Medicine for Joint Pain on a regular basis, until you feel the pain has gone duley .Also , do not stop right after, just keep alternating your dose.
This medication is for what age group?

We recommend  Joint Pain Treatments in Ayurveda  to all those who need care. The age group does not matter as the products do not have any side effects and are 100% natural but we advise you not to provide them to infants.
I took more than the prescribed pills , should I get tested by a doctor?

We advise you to take the prescribed medical care of Mpil's Ayurvedic Medicine for Joint Pain. Nevertheless, the product has no side effects so you are safe. In case you feel any ill effects afterwards, It is always safe to contact a professional doctor.
I do not have pains after using Mpil'sRhueam, should I still take them so that my pains don't return ?

If you've been consuming it religiously  and found yourself without pain anymore, we're happy for you! But we still recommend you to have the medication once or twice a week. Joint Pain Treatments in Ayurveda , have shown a miraculous change in joint and improved it with a high surge.  
How long does it take for joint discomfort to go away?

Joint pain can range from slightly annoying to incapacitating. It may fade away in a few weeks (acute), or it may continue for several weeks or months (chronic). Even little joint discomfort and swelling can have a negative impact on your quality of life. However, with this kit, it will just last a few hours and you will recover quickly.
Do joints recover?

It's vital to remember that some components of your joints, such as ligaments and cartilage, don't get enough blood and hence don't mend effectively. Symptoms can improve, but the tissue does not mend in the same manner that other tissues do when wounded. Try Mpil's Best joint pain relief capsules, and your joints will show results.
Are joint pains natural?

Yes, Joint pains can come naturally due to overworking of the joints or not enough time getting them relaxed.
Is it okay to take your normal medicine with ayurvedicmedicine for quick effect on my joint pain?

We recommend you to consult your doctor once and see the better option you can use. Since medications are not that good for the body try each individually for sometime and whichever works better for you, switch to that one. Try Mpil's best joint pain relief oil, and see for yourself.
I am 60, will this medicine work for my knee and elbowpains?

Regardless of the age, Unless you're an infant, We recommend everyone to consume this liquid for pain-free joints. Yes, mostly 60 people do suffer from joint pains but with Mpil's best joint pain relief oil, you can easily shut your pains away.
Choosing a selection results in a full page refresh.
Opens in a new window.