Diabetes Care (Helpsin Type 2- diabetes and symptoms related to diabetes)
Regular price
Rs. 250.00
Sale price
Rs. 310.00
Unit price
per
Sale
Sold out
View full details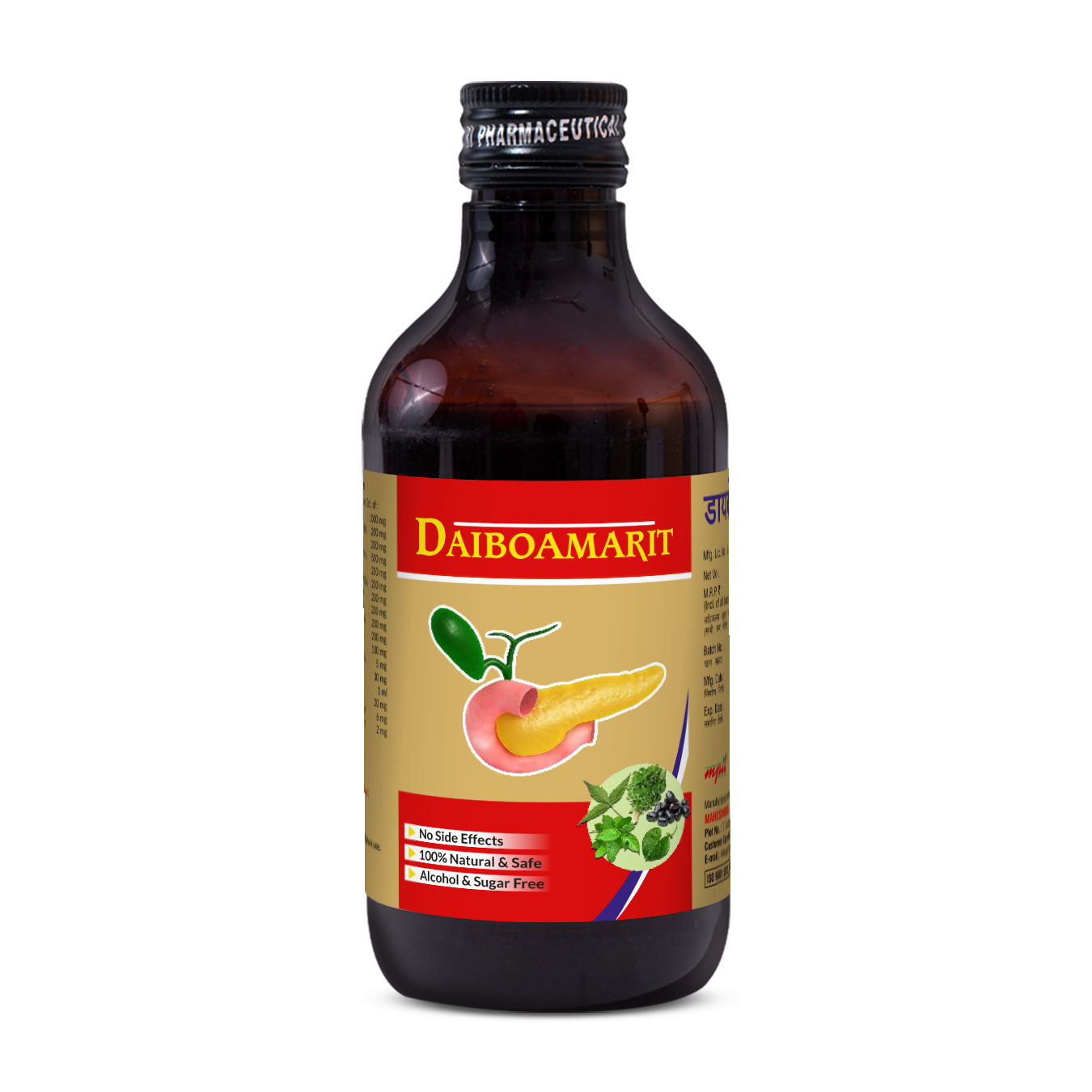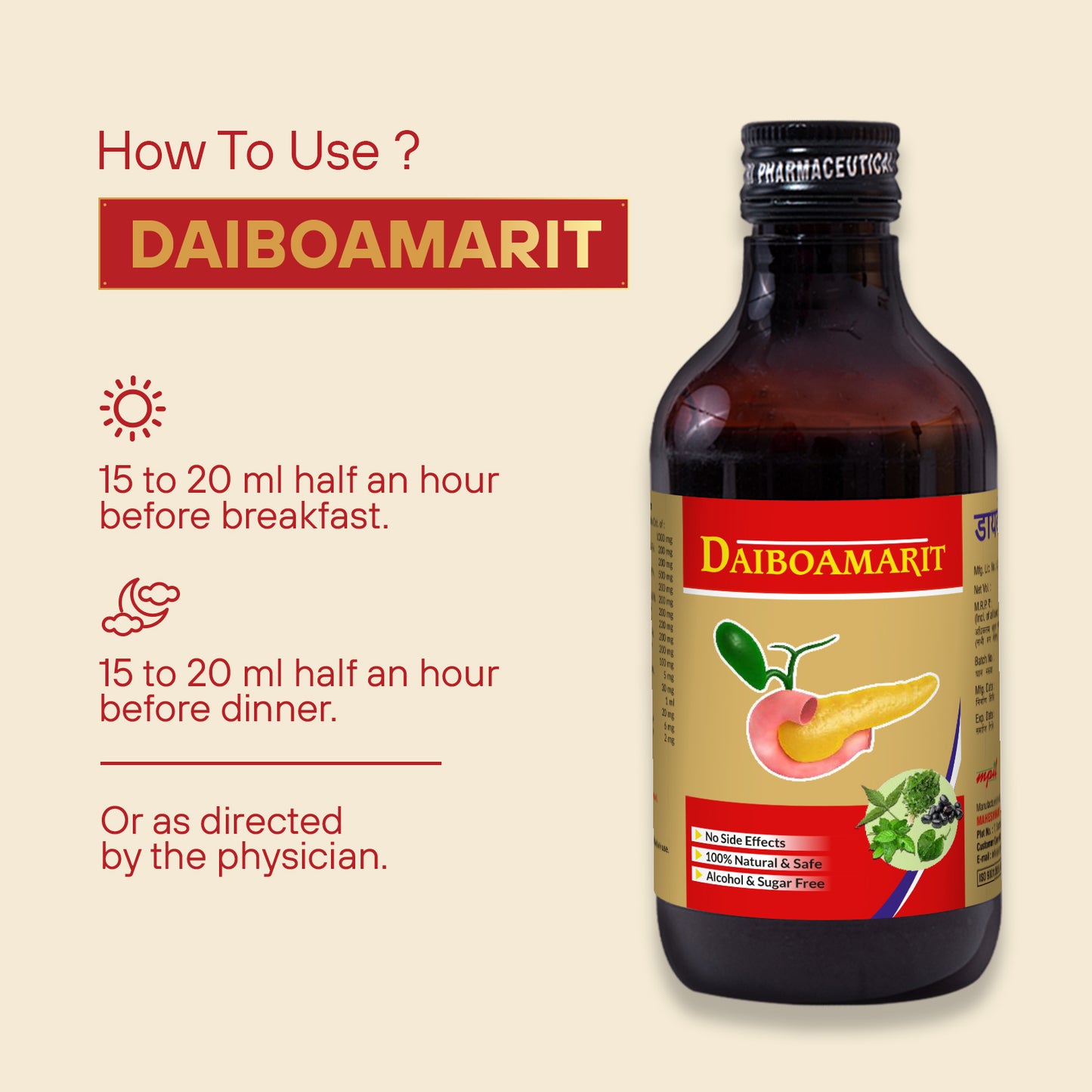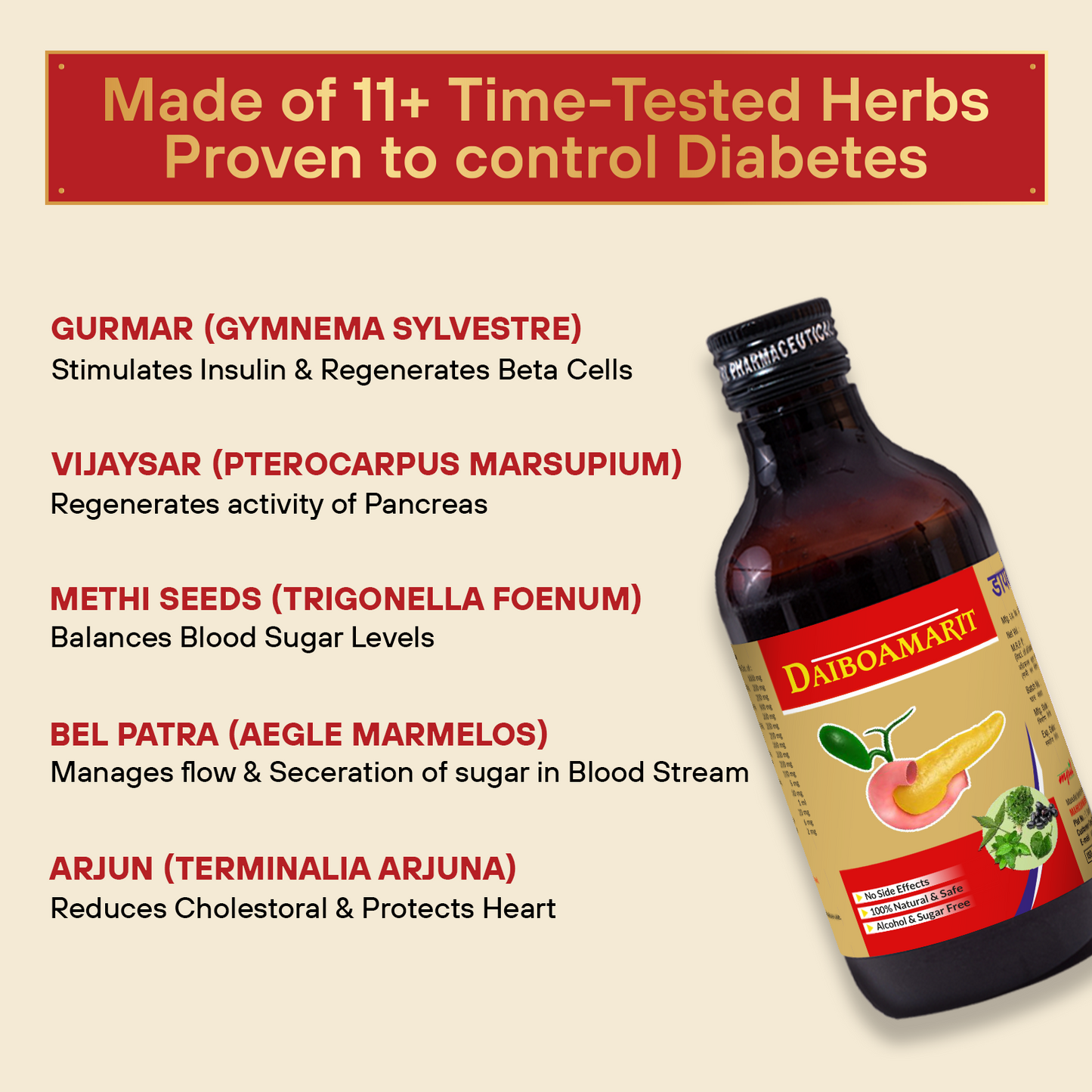 Key Benefits
Regeneration of beta cells ( Daiboamrit stimulates beta cells in Type - 2 Diabetic patients which helps in keeping your blood sugar levels under control
MPIL's diabetes kit works in such a way that it majorly works on the side effects that the body faces due to diabetes, effects like the ones on heart and kidney majorly.
Pancreon helps in Insulin secretion on gradual levels
Increases sensitivity of insulin to peripheral Insulin Receptors and thus Glucose uptake.
Reduces the dependency on insulin
Prevents sudden fall in sugar level and maintains the body balance as desired for your body.
Product Description
Diaboamrit is effectively used for the management of Diabetes Mellitus. It stimulates insulin, reduces blood sugar levels, and also regenerates beta cells. It also leads to a decrease of glycosylated plasma protein and glycosylated hemoglobin.
Importance of Gurmar in Daiboamrit
Gurmar - The name in itself says Gur-Mar (inhibiting sugar), a blood sugar balancing herb that slows the absorption of sugars into the bloodstream and slows the conversion of sugar to fat . The exceptional antidiabetic characteristics of gurmar leaves are used as an effective supplement to regulate blood sugar spikes and metabolic syndrome. It promotes insulin response to food and lessens the need for insulin therapy and oral hypoglycemic drugs. Gurmar can also block receptors in the intestine and lower sugar absorption thereby controlling postprandial blood sugar levels. While it is also effective in stabilising HbA1C, fasting and postprandial blood sugar levels. Apart from this, gudmar leaves restore insulin secretion from pancreatic beta cells and also repairs the damaged beta cells.
Daiboamarit Syrup | Each 10 ml Liquid contains :

| | | |
| --- | --- | --- |
| Gymnema sylvestre | Gurmar | 1000 mg, |
| Pterocarpus marsupium | Vijay Saar | 500 mg |
| Trigonella foenumgrecum | Methi | 200 mg, |
| Tinospora cordifolia | Giloy | 200 mg |
| Terminalia arjuna | Arjun | 200 mg |
| Phyllanthus niruri | Bhumi Amla | 200 mg |
| Azadirachta indica | Neem Leaf | 200 mg |
| Momordica charantia | Karela | 200 mg |
| Ficus bengalensis | Vat jatta | 200 mg |
| Syzygium cumini | Jamun Seed | 200 mg |
| Aegle marmelos | Bel patra | |
| Asphaltum punjabinum | Shilajit | 100mg |
| Sodium Benzoate 0.2% | | 5 mg |
| Flavour | | q.s |
FAQ
Is it safe to use?

Diabetes kit is a Ministry of Ayush certified product,100% herbal and doesn't have any side effects that have been reported yet.
Who should consume it?

Anyone with borderline sugar levels, pre diabetes or Type 2 diabetes can consume it.
Is this for Type 1 or Type 2 Diabetes?

Diabetes kit is recommended in Type 2 Diabetes
How and when to consume this?

★ The first dose will be in the morning, empty stomach. 10 ml Daiboamrit Liquid with 1 Pancreon capsule. Then after a break of 10 minutes, take 1 tsp of Pancreon Granules with warm water.
★ The second dose will be in the evening, 1 hour after dinner. 10 ml Daiboamrit Liquid with 1 Pancreon capsule. Then after a break of 10 minutes, take 1 tsp of Pancreon Granules with water

Are there any side effects?

Diabetes kit is an ayurvedic product ,ingredients used in this juice have shown to have no side effects.
Can a diabetes kit be taken along withallopathic medicine?

Yes it can be consumed , along with allopathic medicine
Choosing a selection results in a full page refresh.
Opens in a new window.