Trusted by 1,00,000+ Customers
Regular price
Sale price
Rs. 145.00
Unit price
per
Sale
Sold out
Purifies skin | Moisturising & Hydrate the skin
All products delivered within 4-6 days.

LabTested

Cash on Delivery

Free Shipping

Made in India
View full details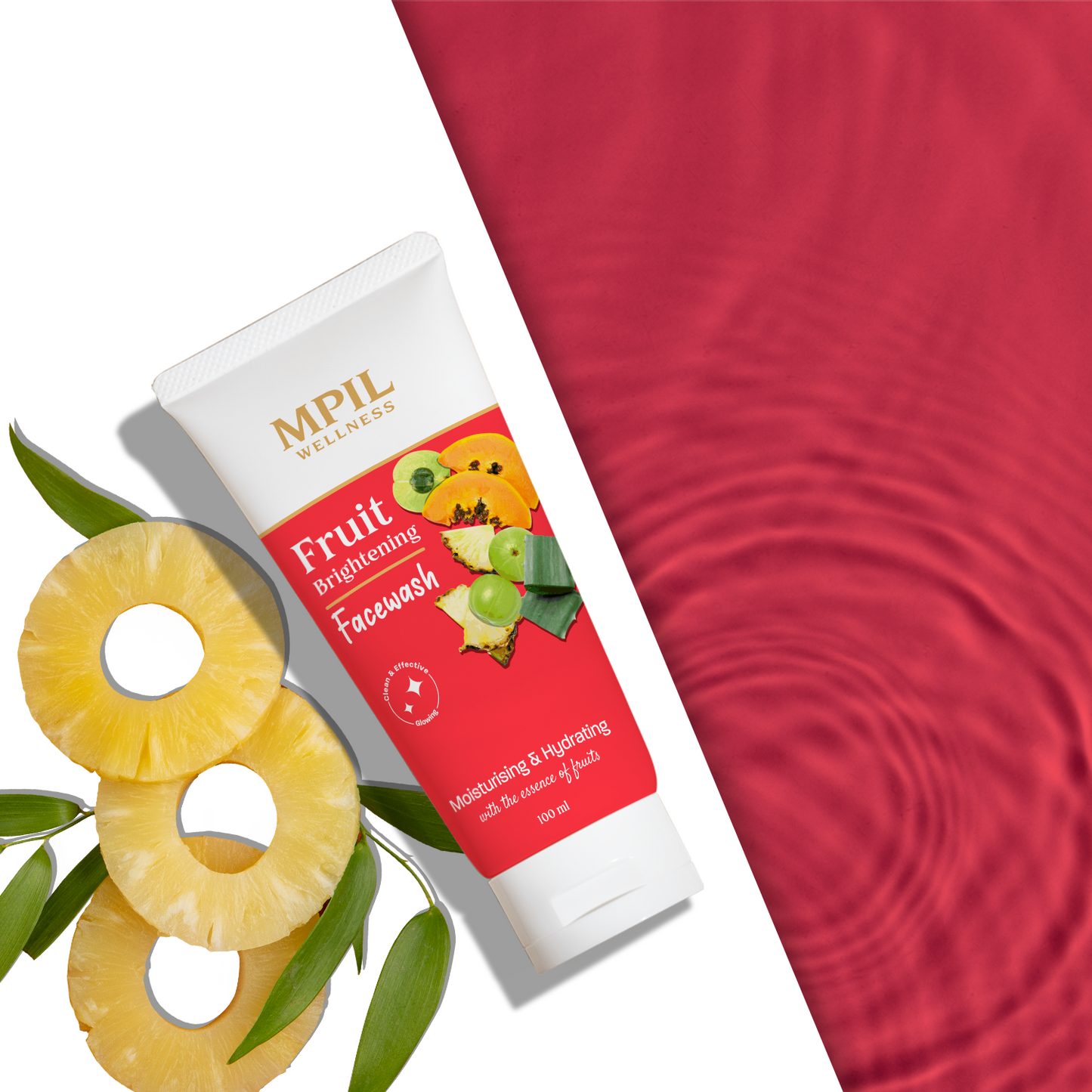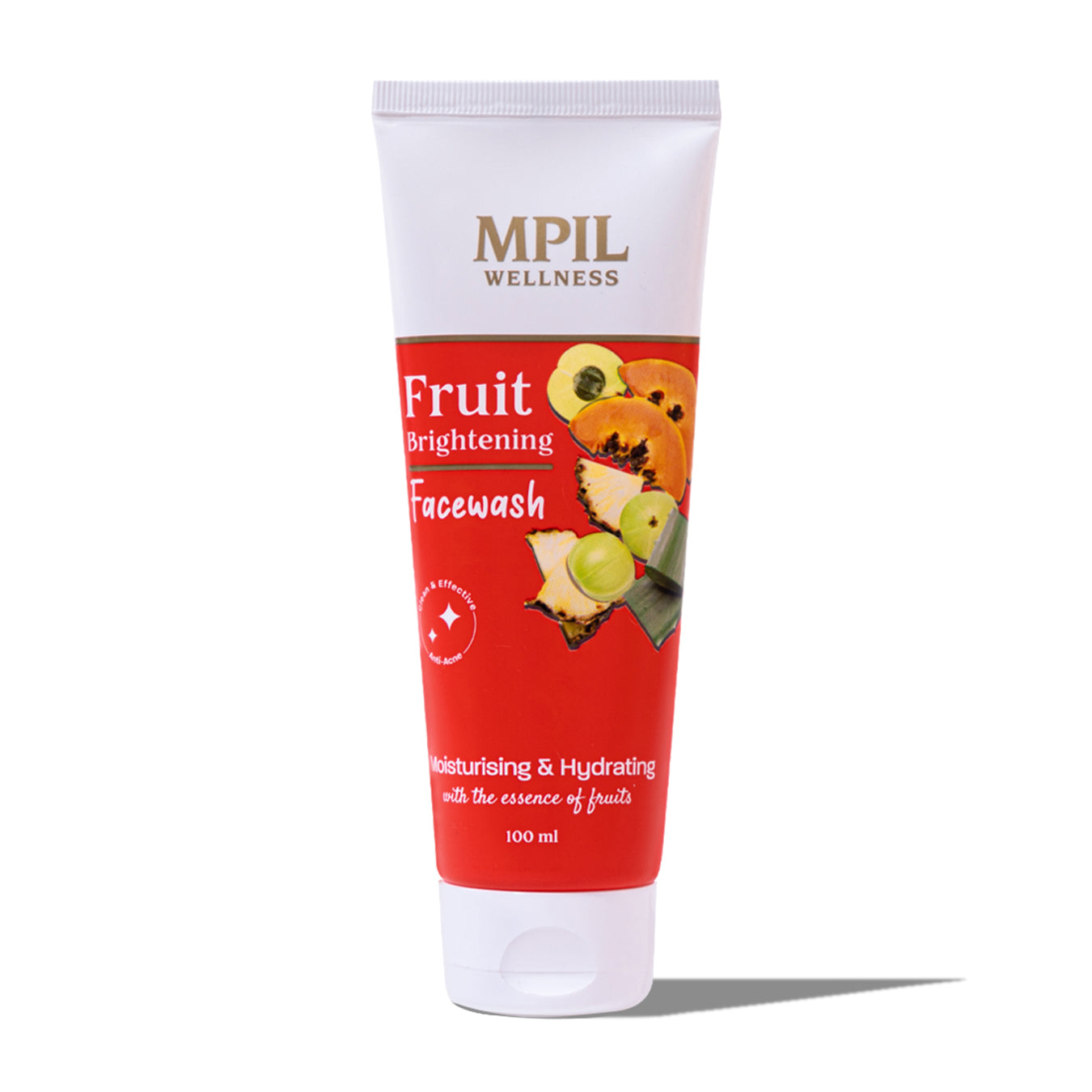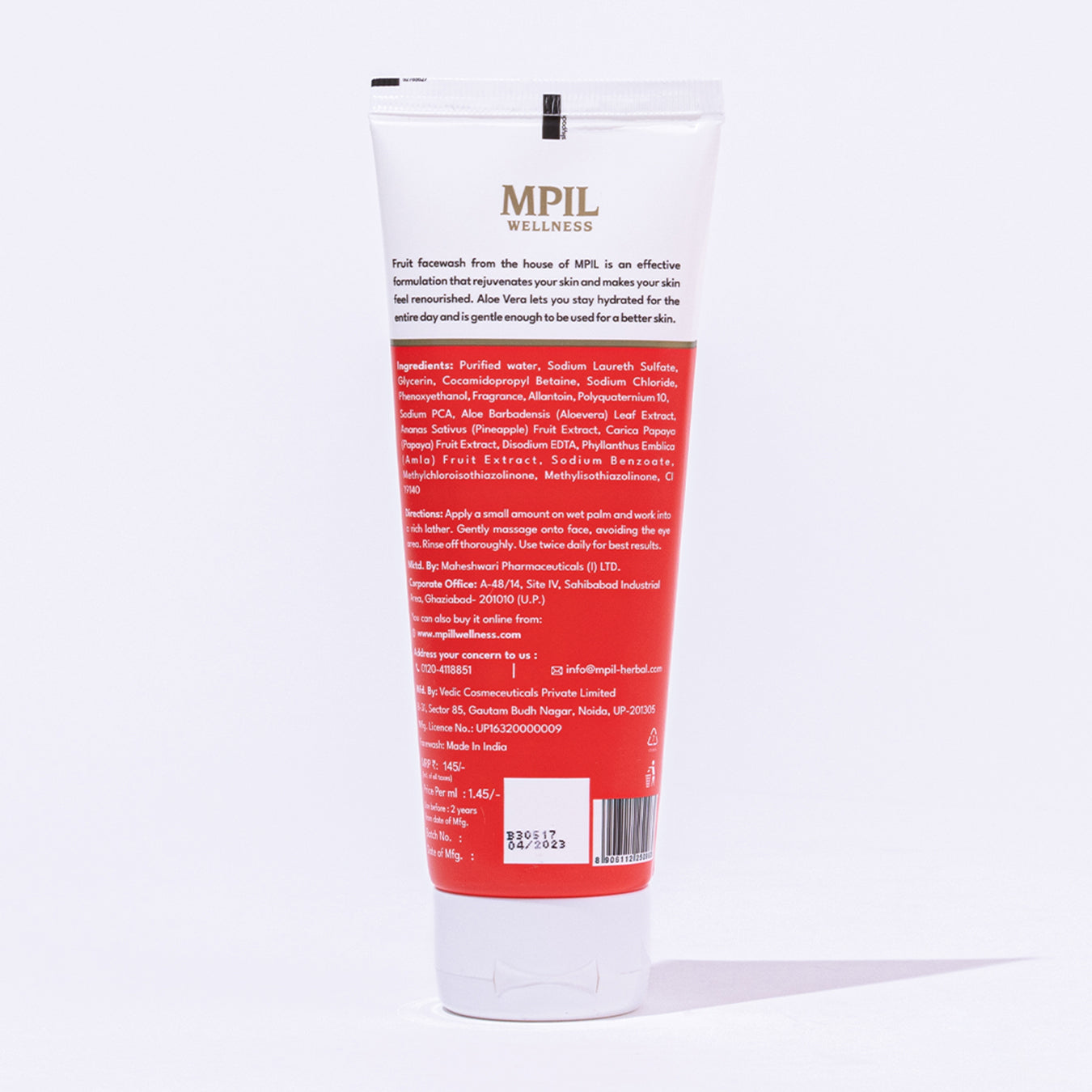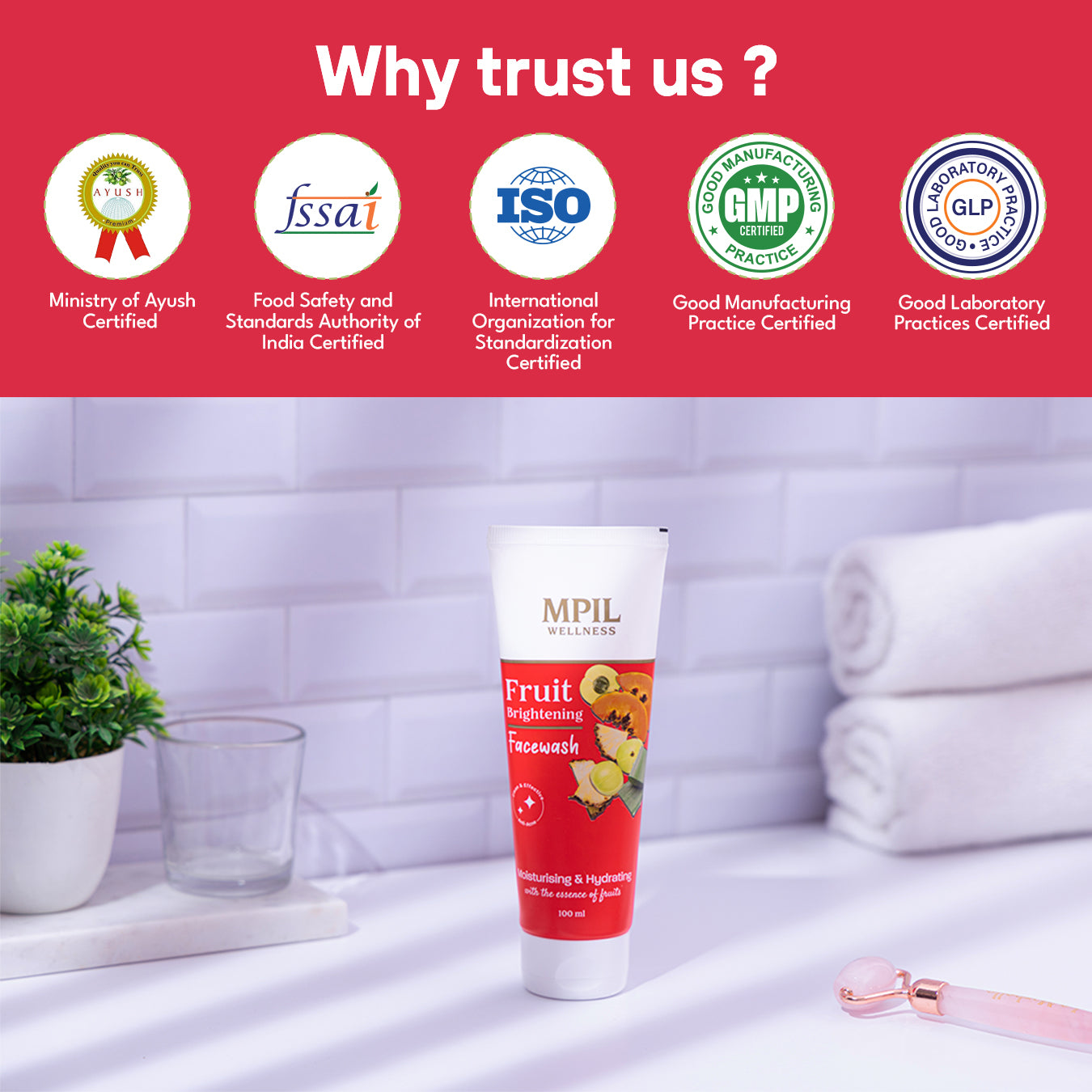 Description
MPIL Fruit Brightening Face Wash is enriched with potent enzymes and antioxidants from natural papaya extracts, including the remarkable exfoliating enzyme papain. It effectively addresses dehydrated skin by providing immediate hydration, making it suitable for all skin conditions. The formulation consists of safe and natural herbal ingredients, ensuring a gentle and nourishing experience for everyday use. The mild formula is specifically retaining moisture without stripping away natural oils, leaving the skin soft and smooth. This fruit face wash is fortified with highly potent extracts such as Aloe vera, Pineapple, Papaya, and Amla. They delicately enhance the skin's texture and provide nourishment for a youthful and radiant complexion.

Brightening and lightening : Papaya and Pineapple both contain natural enzymes and acids that help brighten the skin and fade dark spots or hyperpigmentation.
Natural exfoliation : Papaya contains an enzyme called papain, which helps to gently exfoliate the skin. It removes dead skin cells, unclogs pores, and promotes a smoother complexion.
Hydration and moisturization : Aloe vera is known for its hydrating and moisturising properties. It helps replenish and lock in moisture, leaving your skin feeling soft and supple.
Antioxidant protection : Papaya, Aloe vera, and Pineapple contain antioxidants that help protect the skin from damage caused by free radicals, which are harmful molecules that contribute to premature ageing and skin problems.
Soothing and calming : Aloe vera has soothing and anti-inflammatory properties that help calm irritated or inflamed skin. It can be particularly beneficial for those with sensitive or acne-prone skin.
Nourishment and vitamins : Papaya, Aloe vera, and Pineapple are packed with vitamins and nutrients that nourish your skin. They provide essential vitamins like A, C, and E, which support healthy skin and promote a youthful appearance.
Why Trust us?




FAQs
What results can I expect after using this MPIL Fruit Brightening Face Wash?
MPIL Fruit Brightening Face Wash ensures that your skin gets a boost of intense hydration after every wash. It will make your skin feel hydrated.
What are the key ingredients in the MPIL Fruit Brightening Face Wash?
Our facewash is enriched with the goodness of pineapple, papaya, and aloe vera. These natural ingredients are known for their skin-cleansing, exfoliating, and soothing properties.
What benefits can I expect from using this face wash?
Regular use of our Pineapple, Papaya, and Aloe Vera Facewash can help cleanse your skin deeply, remove impurities, and promote a healthy glow. Pineapple and papaya are rich in enzymes that exfoliate dead skin cells, while aloe vera soothes and hydrates the skin.
Is this face wash suitable for all skin types?
Our facewash is designed for individuals of all genders and is carefully formulated to be gentle and compatible with all skin types, including sensitive skin. We do advise conducting a patch test before using the product extensively, particularly if you have allergies or sensitivities.
Can I follow up with my regular skin care routine after using this face wash?
Absolutely! Our facewash can be seamlessly incorporated into your skincare routine. Follow up with your preferred toner, serum, and moisturiser for comprehensive skincare.
Does this face wash contain any artificial fragrances or colours?
No, our facewash is free from artificial fragrances and colours. The refreshing scent comes from the natural ingredients used in the formula.